Digital transformation has become a critical undertaking for businesses seeking to thrive in the digital age. To successfully implement a digital transformation, businesses need a strategic and well-executed plan.
This blog outlines key steps that businesses can follow to effectively implement digital transformation and reap its benefits.
Step 1: Define Your Digital Transformation Goals
Begin by defining clear goals for your digital transformation journey. Identify the specific outcomes you want to achieve, such as improving operational efficiency, enhancing customer experience, or expanding market reach. Setting measurable and realistic goals will provide a roadmap for your digital transformation efforts.
Step 2: Assess Current Capabilities and Identify Gaps
Conduct a thorough assessment of your current digital capabilities and identify areas that require improvement. This includes evaluating your technology infrastructure, the skills of your workforce, and existing processes. Identify the gaps between your current state and the desired future state to determine the necessary changes.
Step 3: Develop a Digital Transformation Strategy
Based on your goals and assessment, develop a comprehensive digital transformation strategy. Outline the specific initiatives, projects, and technologies required to achieve your desired outcomes. Consider factors such as budget, timeline, resource allocation, and potential risks. Your strategy should align with your business objectives and address the identified gaps.
Step 4: Secure Leadership Support and Build a Digital Culture
Digital transformation requires strong leadership support and a culture that embraces change and innovation. Secure buy-in from top executives and communicate the benefits and importance of digital transformation to all stakeholders. Foster a digital culture by promoting collaboration, continuous learning, and experimentation.
Step 5: Invest in the Right Technologies
Select and invest in technologies that align with your digital transformation strategy. This may include cloud computing, data analytics, automation tools, customer relationship management (CRM) systems, or enterprise resource planning (ERP) solutions. Consider scalability, integration capabilities, security, and user-friendliness when choosing technologies.
Step 6: Empower and Upskill Your Workforce
Digital transformation requires a workforce equipped with the necessary skills to leverage new technologies. Identify skills gaps and provide training programs to upskill your employees. Encourage a mindset of continuous learning and create opportunities for employees to experiment and innovate with digital tools.
Step 7: Foster Collaboration and Break Silos
Digital transformation is a cross-functional endeavor. Encourage collaboration and break down silos within your organization. Facilitate communication and knowledge sharing between departments, teams, and individuals. Foster a culture of collaboration that enables the free flow of ideas and promotes agility.
Step 8: Implement Changes in Phases
Digital transformation is a journey that requires careful implementation. Rather than attempting a massive overhaul, break the transformation into manageable phases. Prioritize initiatives based on their impact and feasibility. Implement changes incrementally, monitor progress, and make adjustments along the way.
Step 9: Monitor and Measure Progress
Establish key performance indicators (KPIs) to measure the success of your digital transformation efforts. Regularly monitor and evaluate the progress of your initiatives. Collect data and feedback to gauge the impact on operational efficiency, customer satisfaction, and business outcomes. Use this information to make data-driven decisions and refine your strategy.
Step 10: Foster a Culture of Continuous Improvement
Embrace a continuous improvement mindset by fostering a culture of experimentation, learning, and adaptation. Encourage employees to provide feedback, share ideas, and contribute to the evolution of your digital initiatives. Regularly evaluate the impact of digital transformation on your business and make necessary adjustments to stay ahead of the curve.
Finally, Successfully implementing digital transformation requires careful planning, clear vision, and strategic execution. By following these key steps, businesses can navigate the complexities of digital transformation and leverage the potential of technology to drive growth, innovation, and competitive advantage. Embrace digital transformation as a journey rather than a one-time event, and foster a culture of agility and adaptation to thrive in the ever-evolving digital landscape.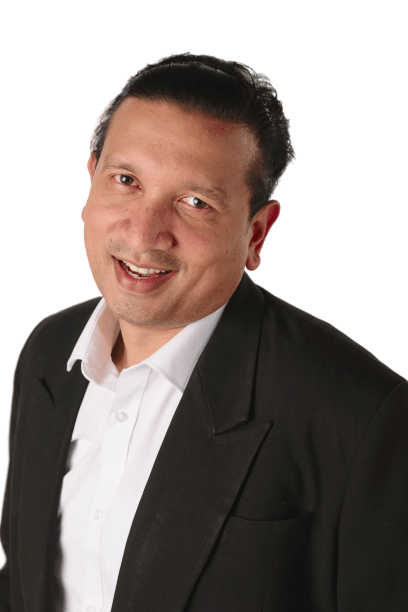 Digital Transformation Consultant| Leading OTT Consultant | Industry 4.0 Certified Consultant| Lean Six Sigma | MediaTech | MarTech Expert | Speaker | Blockchain Certified |