Consulting on Digital Transformation
Why is digital transformation so important for your business?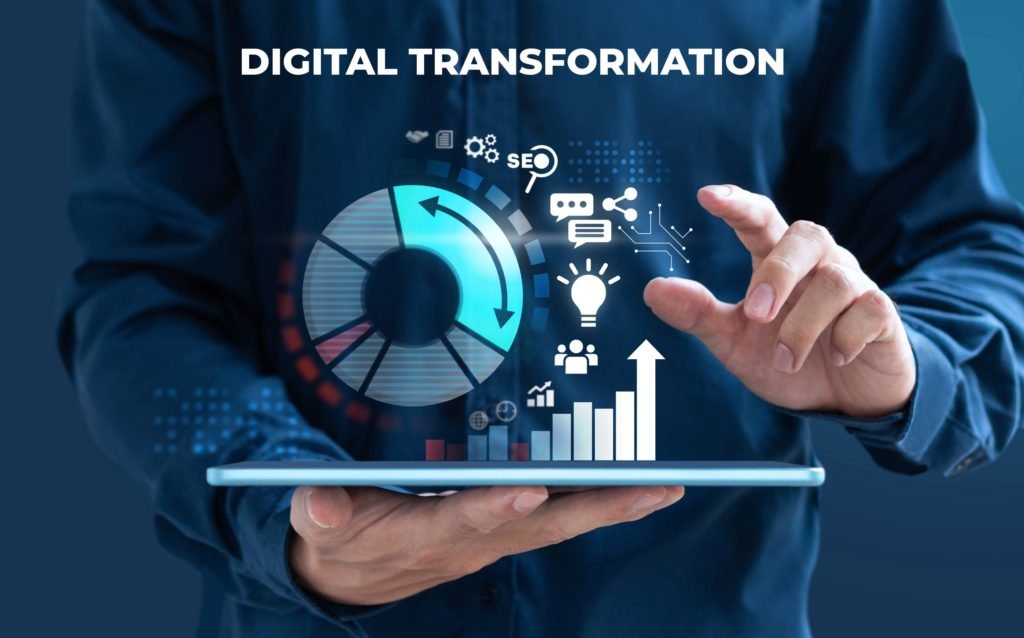 Companies that refuse to participate in digital modernization miss out on significant force multipliers that allow them to defend existing markets, develop into new markets, and become more socially and ecologically conscious. Of course, this is about using technology for the greater good as well as embracing it to increase corporate value.
Technological disruptions caused by modern technologies lead to a full shift. Digital transformation is critical because it allows businesses to transition from old manual procedures to digitally automated processes, allowing executives to focus on larger business prospects and double their profits.
Businesses that have adopted digital technology have frequently encountered the following:
Sales have increased significantly, resulting in increased revenue.

Customer acquisition, retention, and satisfaction are all important.

Improvement of products and processes

Employee happiness

Boost design and engineering efficiency.

Product quality has improved.
What are the main forces driving digital transformation? 
Expectations for tailored experiences are rising.

Disruptive technologies or emergent technologies are introduced.

The emergence of digital technology competition
Roadmap for Digital Transformation
Some of the necessary measures for a successful digital transformation project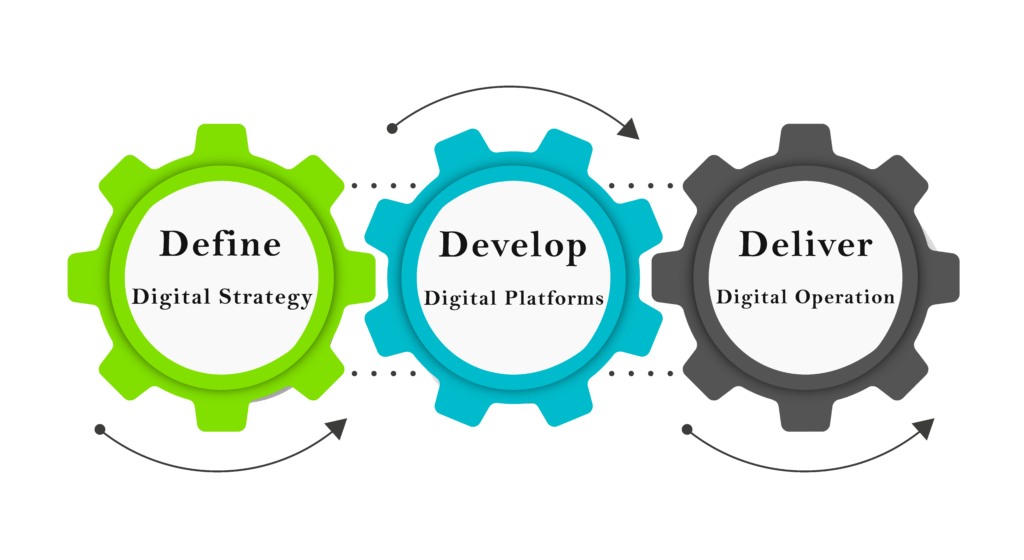 Challenges of Digital Transition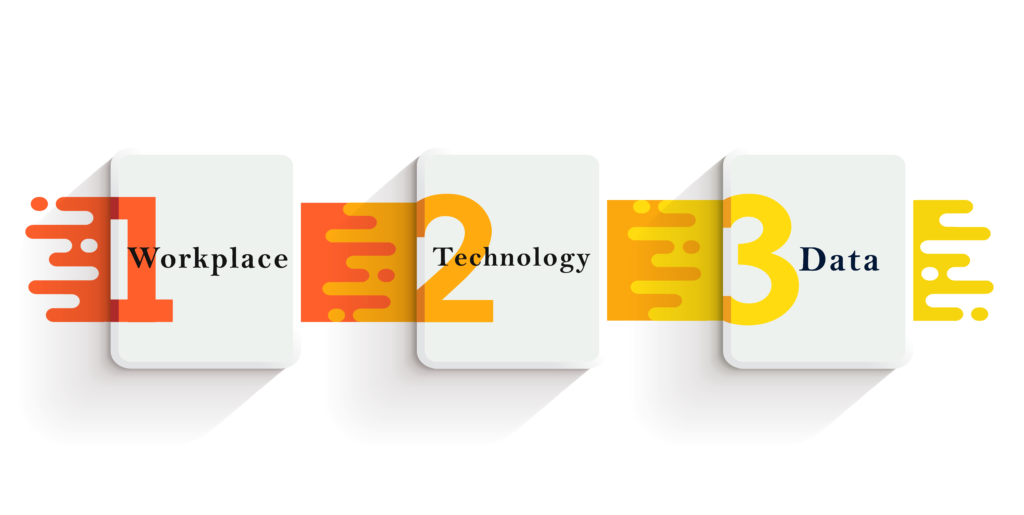 Digital Transformation Fundamentals
Integrate digital thinking throughout the company
People must understand how digital may improve their productivity. Encourage the staff to improve their digital technological skills. Make your staff aware of the benefits of digital and encourage them to embrace digital innovation. Empower people to develop and produce better, long-lasting goods.
Digital Transformation Framework
Customers' Digital Experiences
Digital transformation is driven by customers, not by technology. Four factors make up the digital consumer experience.

To provide an exceptional digital customer experience, it is critical to maintain the consumer at the core of product development. The focus should be on delivering consistent customer assistance.

With their new digital business models, leaders are now pushing for a better digital customer experience. Companies may meet consumer requirements by combining flexible change and call of duty procedures into business strategies.
Culture of Digital Business
Digital must be integrated into a company's overall marketing and commercial plan.

The newly created position of Chief Digital Officer is a great illustration of how businesses are integrating digital as a business channel with extensive duties and a seat at the executive table.

Every key organizational strategy, not just one, should include a digital component.
Industries that we Assist
Healthcare

Lifesciences

Monetary services

Manufacturing

Public Sector

Telecommunications

Media

Transport

Logistics

Retail

Hospitality
We Recommend Emerging Technologies
Analytics

AI

RPA

CX

Cloud 

Cybersecurity

Digital Workplace

IoT

Infrastructure

Blockchain

UI/UX
Readiness Assessment

Corporate Mission, Vision, Values, and Goals 

SWOT Analysis

Gap Analysis 

IT and Organizational Objectives 

Opportunities 

Strategic Initiatives and Processes 

Timelines for Action

Assignment and Project Tracking 

Measurement, Quality Assurance, and Feedback Loops 

Communications and Knowledge Transfer
Services for Migration

Services in Marketing

Consulting on Security

Cloud Consulting Data Solutions
Questionnaire on Digital Transformation Readiness