Our digital transformation strategy helps firms become more competent, increases customer engagement, and finds new revenue prospects.
How do we use technology to revolutionize businesses?
Through our digital transformation solutions, I assist enterprises in identifying new revenue possibilities, improving customer experience, and optimizing service delivery.
Our approach to service design is based on a holistic perspective of the customer journey, which allows us to connect marketing, sales, service, and support to offer a consistent, enjoyable user experience.
We can speed efforts to identify and provide client value at each touchpoint throughout their journey with team buy-in. Our digital transformation solutions discover possibilities to extend service delivery to give more value to customers by fine-tuning current digital channels and products and establishing new initiatives that increase customer engagement and retention.
Let's take a closer look at these expertise pillars.
Product development strategy
Define, deliver, and sustain digital products that are cost-effective and widely adopted.
Expertise in product strategy, scoping, and implementation is required to succeed in the connected era.
"Product strategy accelerates the achievement of important corporate goals.
Is it possible to increase product engagement and retention?"
"Are our product's purpose and roadmap aligned with our organization's and users' goals?"
"Can we bring new items to market more quickly and efficiently?"
"Is it possible to de-risk product development by optimizing our decision-making and design processes?"
We're here to assist you to find answers to these and other issues that will help your company produce better goods.
Designing a service
Enhance your team's efforts to provide a consistent, integrated customer experience that encourages engagement and loyalty.
Important operational questions are answered through service design.
"How can we improve the effectiveness of service delivery by boosting online adoption?"
"Are we selecting the most appropriate technology for our company?"
"How can we increase cross-organizational collaboration to improve service delivery?"
"How can we improve the consumer experience across all channels?"
We're here to help you with these and other questions that will improve the efficiency of your business.
What distinguishes us
We are a comprehensive and attentive digital management consultant with a long list of intriguing and unique projects under our belt. Our work is driven by our insatiable curiosity and dedication to digital excellence.
How did we amass so many victories? Our dedication to fully comprehending the audiences, settings, processes, and products of our clients. It's an important component of what we refer to as "digital excellence."
Developing digital mastery
Our digital excellence standards ensure that all engagements serve the following goals for your company:
Developing realistic, actionable, and impactful next steps for the short and long term;
Our guiding principles
Usability – Assuring a smooth, interesting, and enjoyable experience.
Accessibility – Assuring that there are no obstacles in the way of someone being served.
Inclusion – Diverse market segments are invited to connect with your company in a genuine way.
Contact me at bernard@vgoshinfo.com to discuss how your company can start improving services and customer experience right away.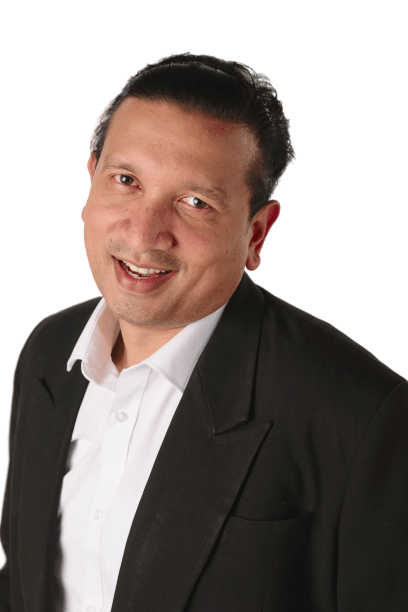 Digital Transformation Consultant| Leading OTT Consultant | Industry 4.0 Certified Consultant| Lean Six Sigma | MediaTech | MarTech Expert | Speaker | Blockchain Certified |