In Singapore, the PDPA (Personal Data Protection Act) regulates organizations that handle personal data. This law applies to practically all businesses. Here is a quick guide to what it covers and what organizations need to do to stay compliant. If you have any questions, feel free to contact us! We'd be more than happy to answer your questions! So, what are the steps to Data Privacy? Read on to find out!
Governance
As one of the leading nations in the Asia-Pacific region for digitization, Singapore has a strong reputation in terms of data protection and privacy. Yet, a recent survey of Singapore citizens reveals that 28 percent of respondents have experienced a cyber incident in the past 12 months. If this data infrastructure is not protected, Singapore's vision for the digital economy may be compromised. To prevent this from happening, public agencies must pay attention to information practices, concepts of data governance, and data privacy. The key to ensuring data privacy and security is to have a strong data governance program.
The PDPA, the main data privacy law in Singapore, governs the collection, use, and disclosure of personal data. The PDPA has recently been amended to enhance enforcement, increase accountability, and give consumers more control over their data. It has also been updated to ensure consumer autonomy and support innovation in a rapidly evolving digital world. In addition to data breach notification, the new legislation also imposes obligations on organizations that collect, process, or store the personal data of Singapore citizens.
Risk Management
Keeping up with ever-changing regulatory requirements requires an integrated approach between data security and risk management. Singapore's Cybersecurity Act 2018 requires businesses to adopt specific cybersecurity standards and risk management principles. It also requires financial institutions to implement hardware security modules to provide a hardened environment for secure cryptographic processing. These standards are not legally binding, but they provide a framework for cybersecurity management and encourage financial institutions to adopt industry best practices. Below are some specific guidelines and resources to help your business meet these requirements.
First, it is vital to consider how your company will communicate the importance of data privacy. If there's a data breach, you need to be able to notify people in the appropriate manner. This means that you need to make sure you're communicating information to the right people, which can include board members. You should also ensure that employees are trained to report any data breach. Lastly, data breach notification should be automatic and easy to do.
Anti-money laundering
AML/CFT policies are part of Singapore's comprehensive efforts to combat money laundering and terrorism financing. The anti-money laundering/counter-terrorist financing (AML/CFT) Steering Committee is composed of the Permanent Secretary of the Ministry of Home Affairs and the Managing Director of the Monetary Authority of Singapore. The aim of this committee is to safeguard the integrity of Singapore's financial system by preventing illicit funds flows and detecting money laundering.
The Monetary Authority of Singapore (MAS) enforces anti-money laundering and counter-terrorism financing regulations. To implement AML compliance, financial institutions in Singapore must establish robust controls that detect illicit funds flowing through their operations. This includes monitoring suspicious transactions and performing regular account reviews. Organizations must also implement policies that address AML/CFT risk, compliance, audit, and training. The following are some of the most significant AML/CFT regulations in Singapore:
Compliance
It is essential for organizations handling the personal data of Singapore consumers to know the new amendments to the Data Privacy Act (PDPA). The penalties for non-compliance with these laws can amount to ten percent of the organization's annual turnover, or $1 million, in some cases. In addition to the new laws, a provision that allows individuals to port their data to other countries should be implemented in February 2022. It is important to review the amendments before implementing any new systems or processes.
The PDPA (Personal Data Protection Act) was passed by the Singapore government in 2012. The legislation is enforced by the Personal Data Protection Commission. The PDPA law outlines nine data protection obligations, including consent, purpose limitation, notification, accuracy, retention, and transfer. For example, if you operate a recruitment agency or employment agency, you must abide by these data protection laws. In addition, you must ensure that any data you collect is safe and secure.
ESG & Ethics
Today, data privacy has become a top priority for many businesses, and companies are increasingly looking for ways to align their data protection strategies with their ESG strategy. Increasingly, this is happening due to heightened consumer privacy concerns and the increasing risk of attacks. Additionally, many regulations have been implemented to protect the data of consumers, such as the EU's General Data Privacy Regulation, which came into effect last year. Data security and privacy is a core element of ESG programming and is expected to dominate the agenda by 2021.
The disclosure of the information is only one element of a comprehensive data privacy strategy, but companies must consider the risks and benefits of the various options available. For example, companies must balance the importance of maintaining trade secrets with the need to maintain flexibility in their internal processes. Companies should develop a disclosure program that meets these needs and also assess the extent to which they have already communicated with consumers. For example, a company may choose to disclose information about how many different customers it contacts or what kind of marketing tactics it uses.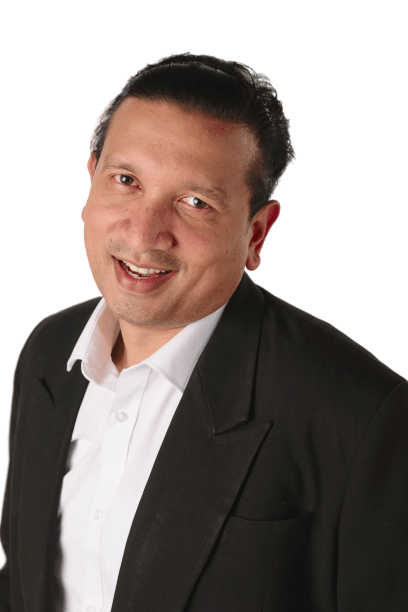 Digital Transformation Consultant| Leading OTT Consultant | Industry 4.0 Certified Consultant| Lean Six Sigma | MediaTech | MarTech Expert | Speaker | Blockchain Certified |